---
Marshall Islands
---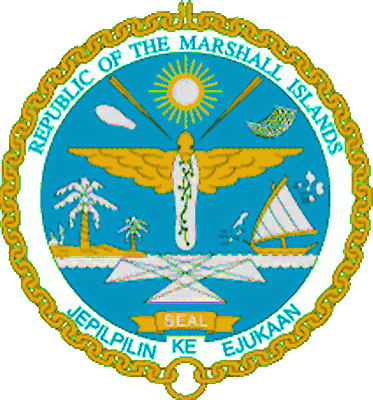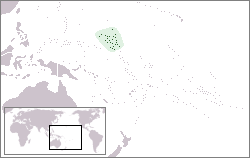 Republic of the Marshall Islands of a scattering of atolls and reefs, located in the Pacific Ocean just north of the equator. The land area of the Marshall Islands is only 181 km². The Marshall Islands is a member of the UN, and are in "free association" with the United States.
Capital
Majuro
Official language
Marshall, English
Political Structure
It is a republic. It combines features of the British and American political systems. Marshall Islands may conduct an independent foreign policy, and the United States are responsible for finance and defense of the country. US have their armed forces on the islands.
Currency
U.S. Dollar (USD)
Legal system
Based on British common law
Economy
In recent years the country has achieved relative economic stability, although the country's budget is heavily dependent on funds allocated by the Asian Development Bank and the United States. The main sectors of the economy of the Marshall Islands is a service industry, agriculture, and tourism, which has recently been developing dynamically. Due to the low tax it is a popular offshore zone.
Corporate law
Associations Law 1990
Business Corporations Act 1990
Revised Partnership Act 1990
Limited Liability Partnership Act 1990
Limited Liability Company Act 1990
Form of companies
International Business Company
Limited Partnership
International Business Company
Limited Liability Partnership
Limited Liability Company
Corporation
Foreign Maritime Entity
International Business Company
International Business Company can be created on the American model (with the President, Secretary and Treasurer) or British model (with Managing Director and Secretary).
Share capital of IBC is declared, there is no requirement for mandatory payment of minimum amount. Normal value of the authorized share capital is 500 shares of no par value, or assets with value of USD 50,000.
Company name must be in latin alphabet.
IBC may issue registered shares and bearer shares with par value specified in any currency, and shares with no par value.
Shareholders of company can be both legal and natural persons, residents of any country in the world. Minimum of one shareholder is required.
Directors of companies can be both legal and natural persons who are residents of any country in the world. At least one director is needed, a secretary must be appointed.
IBC can be engaged in any activity not prohibited by law. A special license is needed to conduct banking, insurance and trust services. Companies are not allowed to enter into transactions with residents, own property and do business in the Marshall Islands.
IBC is not required to file annual financial statements and audit.
Taxation
All non-resident companies and partnerships are exempt from any tax in the Marshall Islands, if they do not conduct business in the Marshall Islands.
Confidentiality of information
The names of directors, partners and shareholders are confidential information.
Agreements on avoidance of double taxation
No Agreements and conventions.