---
Singapore
---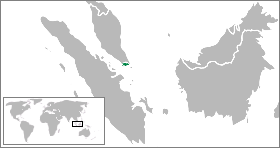 The city-state located between Malaysia and Indonesia. The country consists of one large island and 60 islets. Singapore was a British trading colony, was part of Malaysia. In 1965 it gained independence. Singapore has made the leap from third world countries to the developed country with a good quality of life. Today, Singapore is the largest seaport in the world, and per capita income does not differ from those of developed countries of Western Europe.
Official language
English, as well as Chinese, Malay and Tamil.
Political Structure
A parliamentary republic. The executive power is vested in the Cabinet of Ministers headed by the Prime Minister. The president serves a representative role, but in some cases, it can veto the decisions of the Cabinet.
Currency
Singapore Dollar (SGD)
Economy
The Singapore government actively encourages foreign investment through tax and financial incentives. It promotes the growth of regional companies, holding companies, corporations in Singapore. Large investments are made in high technology and transportation. Singapore is a highly developed market economy with low taxation. The population of Singapore is noted as having high education and discipline. In recent years the level of welfare in the country has surged. Major industries in Singapore are: electronics, financial services, chemicals, petroleum refining. Almost all food is imported from other countries. The crime rate in Singapore is one of the lowest in the world.
Legal system
Based on English common law
Corporate law
Singapore Companies Act as amended 2006
Business Registration Act, 2007
Form of company
Private Limited Company, Plc.
Exempt Private Company
Public Company Limited by Shares or by Guarantee
Limited Partnership and Limited Liability Partnership
Business Trust
Private company with limited liability (Private Limited Company, Plc.)
Private Limited Liability company may be resident and nonresident.
Payment of capital at the establishment of the company is not required.
Each share shall have a nominal value of at least 2 SGD. Ordinary shares, preference shares and shares with maturity can be issued.
Shareholders of a company can be both legal and natural persons, residents of any country in the world. The minimum two and maximum 50 shareholders are required.
The company may engage in any business, except provision of financial and educational services, as well as services in other politically sensitive areas.
Director of Plc. may be only a natural person. In order to have a non-resident company, Plc. must have a minimum of two non-resident directors, plus a Resident Director according to law in Singapore.
Company must have a secretary (natural or legal person) resident of Singapore.
The company may keep minutes of meetings and financial statements outside of Singapore if copies of these documents will be kept at the registered office of the company
Annual meeting of shareholders shall be held. The place and time is chosen by the shareholders.
Each company must maintain current accounting, appoint an auditor and submit annual financial and statistical reporting.
Companies with a turnover of less than SGD 5 million per year may obtain an exemption from the filing of an auditor's report, as well as companies that did not have accounting operations for the fiscal year, or have not yet started business since its registration.
Disclosure of information on beneficiaries is not required.
Taxation
Singapore is not an offshore jurisdiction. All the companies are divided into resident and nonresident. Non-resident companies are exempt from income tax and tax on dividends gained from a foreign source. In order that a company that conducts business activities or provide services outside of Singapore was considered non-resident, it must prove that its income is derived through a branch, permanent establishment, etc., and that taxes were withheld at the source.
Agreements on avoidance of double taxation
Most countries in the Asia-Pacific and Europe, Africa and the Middle East. These countries include China, Indonesia, Thailand, Taiwan, Malaysia, Philippines, Vietnam, India, Japan, Korea, Australia, New Zealand, South Africa, UK, Netherlands, Germany, Switzerland, Sweden, France, Belgium, Finland and the United Arab Emirates.