---
Vanuatu
---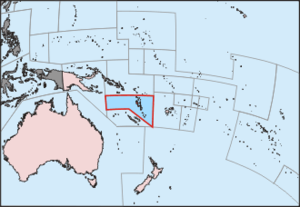 Vanuatu consists of 80 islands located to the north-east of Australia. Vanuatu шы a member of the UN, the Commonwealth, La Francophonie, the South Pacific Commission and the Pacific Islands Forum.
Capital
Port Vila
Official language
English (prevails) and French
Government
Vanuatu is the Republic that was formerly known as the Anglo-French condominium of New Hebrides. After years of rivalry for influence between the citizens of these two powers, as well as Australians and the Irish, Vanuatu gained independence. In 1980 the Constitution was adopted, and Republic of Vanuatu came into being. Vanuatu is a parliamentary democracy, the head of state is the President. The President has very little authority. Legislative power is vested in the unicameral Parliament; general elections are held every four years.
Currency
Vatu (VUV)
Economy
Vanuatu began to develop as an offshore financial center n 1971, and now offshore business makes a significant contribution to governmental revenues. Favorable offshore regime of Vanuatu helped increase employment, infrastructure development, telecommunications, banking, legal, accounting and other financial and business services.
Legal system
The common law is applicable. The Constitution states that, the laws of Great Britain are applied in Vanuatu, if they are not directly withdrawn or inconsistent with the independent status of the republic.
Corporate law
The Companies Act
International Companies Act 1993
The Banking, Insurance, Stamp Duties and Trust Companies Acts
Types of companies
Local Limited Company
Exempt Company
International Company
Overseas Company
General Partnership
Limited Partnership
Trust
Exempt Company
The company name shall not repeat the already existing one. The names that indicate the relationship with the government of another state or international organizations, municipal authority are subject to restrictions. Certain names may be prohibited for political reasons or if they deem undesirable in general, or indecent.
Exempt Company can not trade or own real estate in Vanuatu.
Exempt company can express its share capital in any currency. Usually the authorized capital of such company is USD 10,000.
The company may issue registered, preference shares, redeemable shares, shares with or without voting rights.
Minimum 2 shareholders and 1 director are required for Exempt Company. Exempt company must have one resident director.
The company must have a secretary.
Exempt Company files financial statements only if it has a license, but all companies are obliged to keep books that reflect their true financial condition.
Exempt companies pay fees for the renewal of USD 450 per year. This amount may be increased if the company has a considerable authorized capital.
International Company
The name of an International Company can be in any language using the alphabet of such language, such as Chinese, Japanese, Russian and Arabic.
International Company can not trade or own real estate in Vanuatu, provide banking, insurance, reinsurance, assurance services, managing of funds, collective investment schemes or to provide advice on investments.
Most International Companies do not have an authorized capital, because it is not required, and such a conception is not even determined in the law.
The company may issue registered, preference shares, redeemable shares, shares with voting rights or not. Bearer shares are permitted.
The establishment of International company requires a minimum of 1 director and 1 shareholder. Directors may be both physical and legal entities, not necessarily residents of Vanuatu.
Appointment of a Secretary is not required, although it is usually appointed for signing documents.
International companies are not required to file accounting statements, but the company is obliged to keep books that reflect their true financial state.
International companies pay fees for the renewal of USD 300 per year.
Agreements on avoidance of double taxation
No agreements. Signed treaties on information exchange with some countries (South Korea, Ireland, San Marino, Greenland.